Due to health and safety concerns regarding the possible spread of the Corona Virus the Greenbelt Community Center where we meet remains closed to meetings and events.
to MAMA's Diner, the official home of the Maryland Automotive Modelers' Association (MAMA), where we serve entrees of fun, friendship, and model cars.
MAMA's current leadership team is:
President: Tim Powers
Vice-President: Dave Toups
Treasurer: Matt Guilfoyle
Newsletter Editor: Tim Sickle

Notes from the MAMA President:
When I wrote last month's note, the whole COVID thing seemed to be starting into an upswing, things were starting to look better. Then the Delta Variant shifted into high gear and started kicking lots of people's butts. Delta seems to mainly be hurting those who have not yet been vaccinated, but it is breaking through to some who have been vaccinated. Luckily, those vaccinated people who have gotten the Delta Variant generally seem to have much less severe symptoms.
Sadly, the numbers are going the wrong way again. As I write this (July 30th), the Maryland Positivity Rate is back up to 2.7%, the average number of new cases has climbed from 100 to 500 in two weeks, and the average number of cases in Anne Arundel County, where I live, went from 8 to 70. And now we're hearing that the coming Lambda Variant is going to be worse than the Delta Variant is.
So what does all that mean to MAMA? I think it means the Greenbelt Community Center (GCC) will be further delayed in reopening. I think it means that if you haven't already been vaccinated, you really, really need to get vaccinated before Delta and Lambda get to you. I think it means that when booster shots for those who were vaccinated become available, we'd better get them.
In the mean time, we keep looking for an alternate meeting location. It is tough finding the right combination of decent location good lighting, available parking, available dates, affordability, and allows us to have our monthly raffle to raise the rent money. One place I recently talked with is perfectly located just off Route 295 about mid-way between Baltimore and Washington. Unfortunately, they started at $2,750.00 per meeting. After a couple weeks of back and forth discussion they were able to offer a small 8th floor room serviced by a small elevator for about two-and-a-half times what we currently pay at GCC. Unfortunately, that's out of our price range.
Please keep sending in your ideas for viable MAMA meeting locations at: Meeting Location Ideas.
Scenes from our seventeenth pseudo-virtual meeting in July:
Due to public health and safety concerns and Maryland State restrictions on gatherings aimed at preventing the potential spread of the Corona Virus, the Greenbelt Community Center where we meet has been closed to meetings since March, 2020. We have had really good results over the previous months with members and friends sending us photos and descriptions of the model cars they would have brought if we'd had physical meetings, or just any model cars or projects they wanted to share. This month we're doing it again.
Paul Lee Starts us off with a Pro-Stock style 1976 Chevrolet Vega, Jeep Rubicon, 1990's Chevrolet Corvette, pair of VW Beetles, ACR Viper, and a Jeep CJ.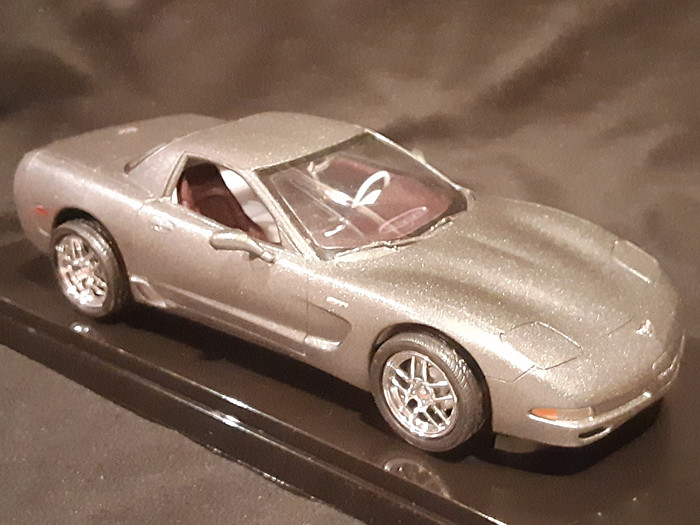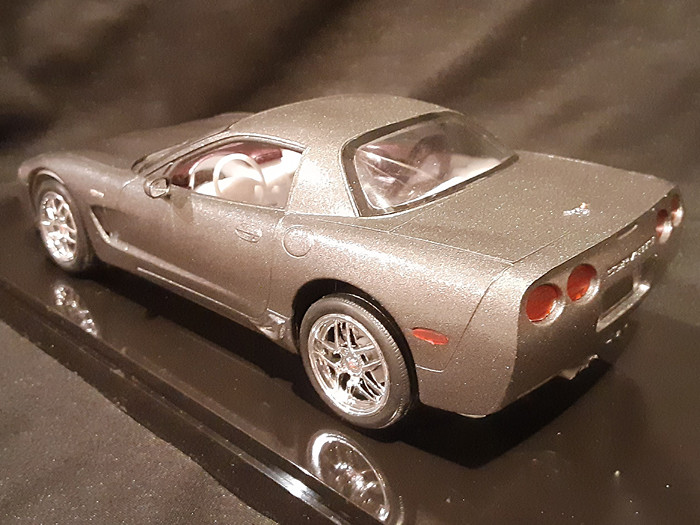 Lilye Willits wrapped up this attractive AMT 1963 Chevy II wagon. He says he should have finished this about 5 months ago, but he kept messing up the body, badly, over and over. Eventually he bought another kit to get a fresh body and a new start. He removed the rocker panel trim, emblems, and scripts. Paint is Tamiya silver and Krylon Purple with Duplicoclor clear, and polished. Lyle upholstered the seats with sections of 1/24th scale doll house paper that he printed, cut out, and applied with white glue. Wheels are Pegasus Supremes and Lyle scratch built the Bellflower exhaust tips.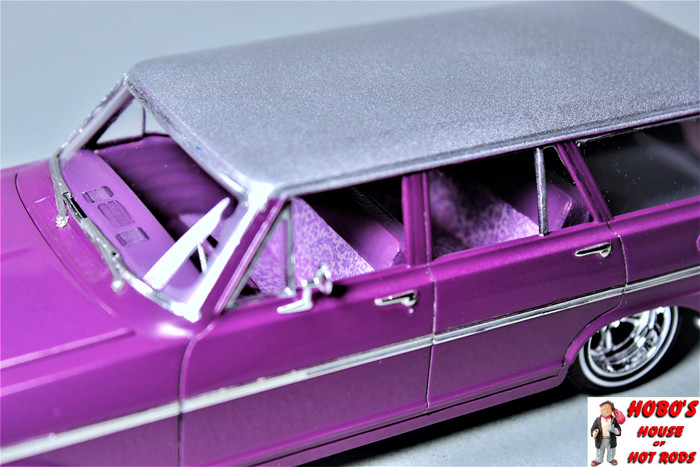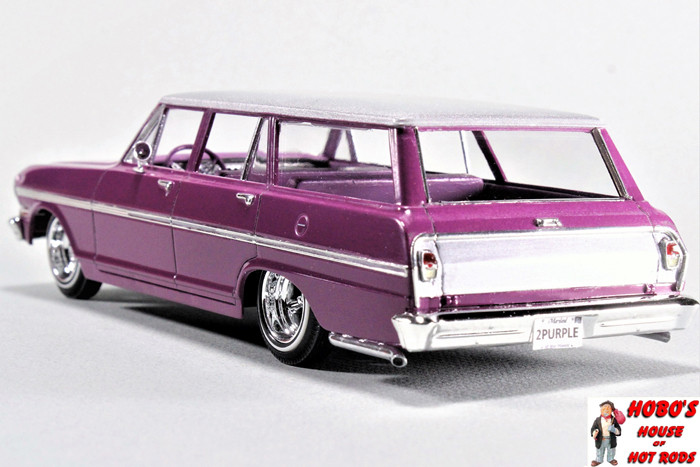 Bruce Black sent in photos of his meticulously built Revell 1964 1/2 Mustang convertible. The Mustang is generally accepted as the car that started the 損ony cars? however, some say it was really the Chevy Corvair that started the family affordable sporty car craze, others point out that Chrysler debuted the Plymouth Barracuda two weeks before the Mustang came out. Regardless, Bruce remembers when he was in the fourth grade in 1964 and his best friend, Joe Kimbel, purchased the AMT 1964 1/2 Mustang model. Joe called Bruce on the telephone in excitement and told him that he had just bought the model! Bruce hung up the phone and ran to Joe's house to see it! Bruce grew up at a great time. He said the very first Mustang in 1964; the 搒plit window?Corvette in 1963; the experimental Chrysler Turbine, also in 1963; and the 1963 Studebaker Avanti were all very exciting sports cars back then to see on the road. He actually saw a Chrysler Turbine once back then with it抯 jet sounding exhaust going down the road and he was wowed! Bruce says he had fun building this Mustang model and was pleased that it had very few fit problems. The only problems he had were the grille opening and radiator hose. He had to shave the opening so the grille could fit properly. The radiator hose wasn抰 long enough, so he made his own hose. Bruce used Tamiya Bright Red (TS-49) rattlecan paint for the body color and airbrushed Tamiya Flat White (XF-2) for the interior and top. The floor carpeting is Detail Master black flocking. He also added Pegasus whitewalls; Pro Tech spark plug wires, interior window cranks and door handles; Replicas and Miniatures Larry Boothe-mastered distributor; and Model Car Garage plug wire looms and battery terminals. Bruce says he was very happy with how this model turned out and that building this model brought back a lot of childhood memories from 1964, when Lee Iacocca first introduced this car to the public in April of that year. It was an exciting time to be a ten year old car buff back then!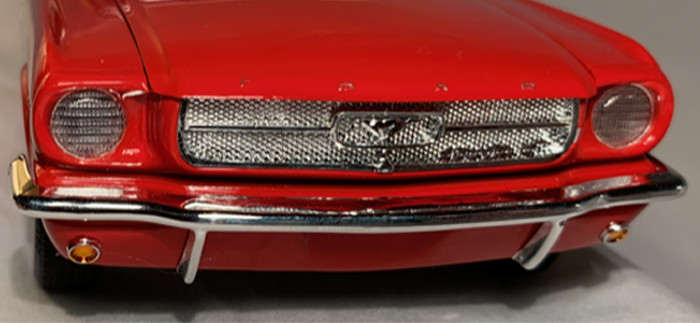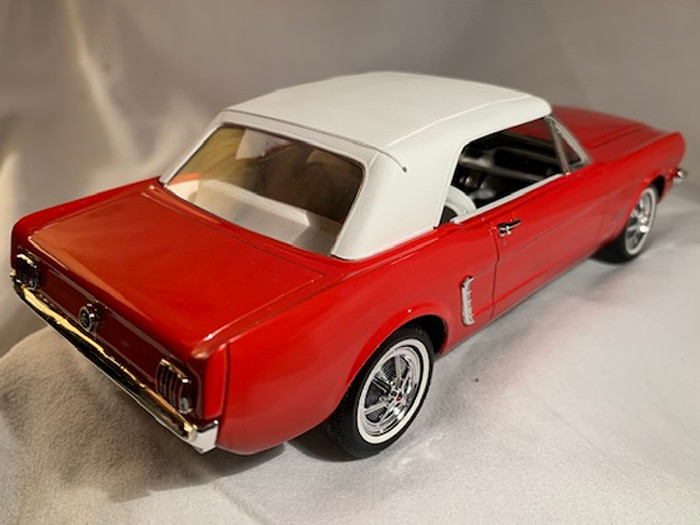 Bob Dudek says he hasn't been very productive on new stuff, so he thought he would pass along one of his older builds: a twin four-barrel, Hemi-powered Revell 1932 Ford 5-Window. The car was finished off with Tamiya products,TS-19 Metallic Blue and TS-47 Chrome Yellow.

Steve Buter finished this model an hour before sending these photos so he could squeeze in before the midnight deadline! He said finishing this one was a real hoot, as Monogram changed nothing over the various and sundry re-pops of this kit, whether offered as stock only or with the custom parts included. He made only a few subtle changes. The thin-line white walls are American Satco stock. The bulbous "tooth" grill included in the kit was replaced by the lower section of a 1959 DeSoto grill. The seats are updated (from the many re-issues of AMT's '40 Ford Sedan Delivery.) Paint is Testor's Lime Ice and Wet Look Clear. The lady is a Master Box "Ali, status check" figure and the Lost In Space B-9 robot is actually a key fob he found in an antique store!

Don Krone has been busy building during the COVID slow down. Here he shares photos of his 1961 Mercury Comet, 1966 Mercury Comet, 1969 Plymouth Road Runner, 1958 Ford Thunderbird, 1960 Dodge Dart, third generation Chevrolet Nova with an incredible carburetor and air cleaner, 1969 Pontiac GTO, 1967 Shelby GT500, 1960 Chevrolet El Camino with trailer, 1954 Chevrolet Bel Air gasser. Following those is a photo of a Desoto Dealership diorama that some friends of Don's in Michigan are building for the National Desoto Convention Model Contest in August. He built the 1/43 models of his friend's cars along with the scratchbuilt office furniture for the diorama.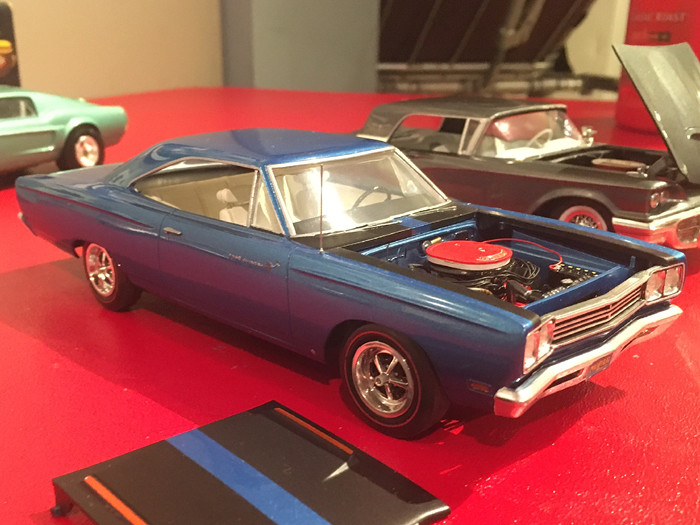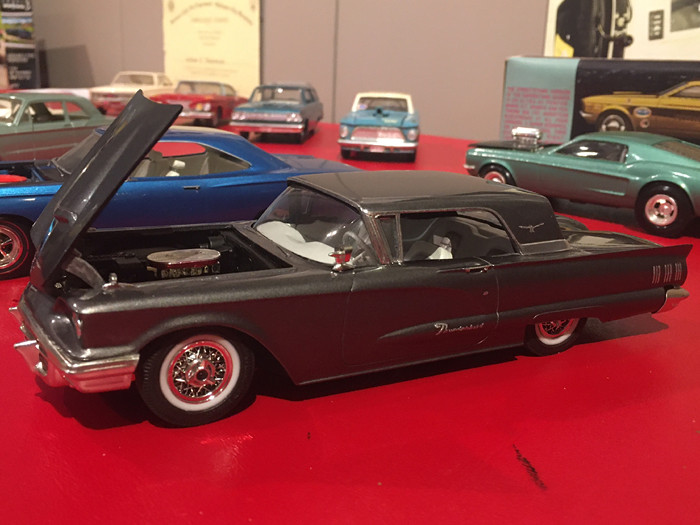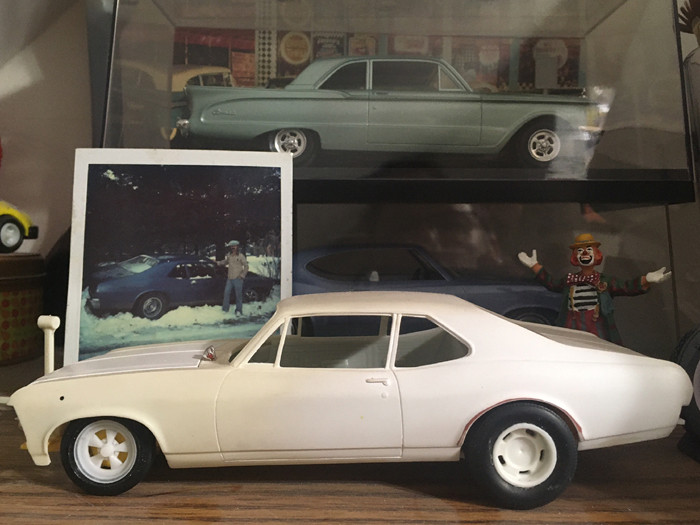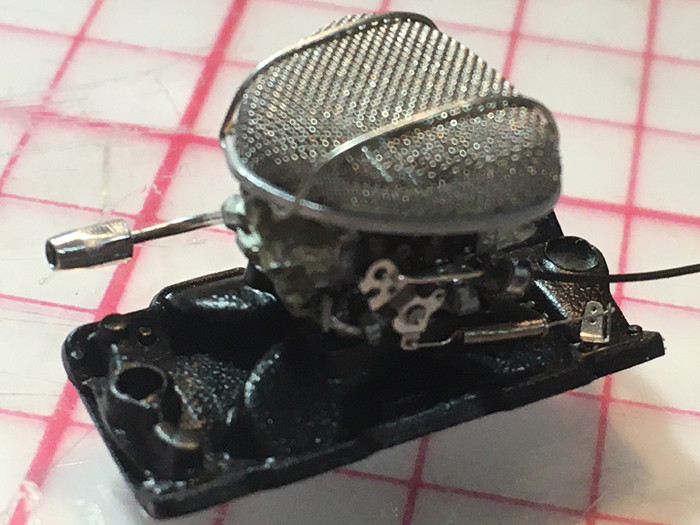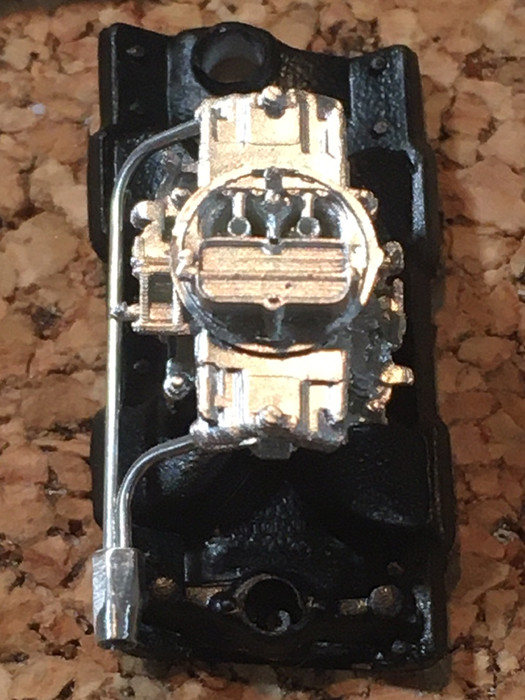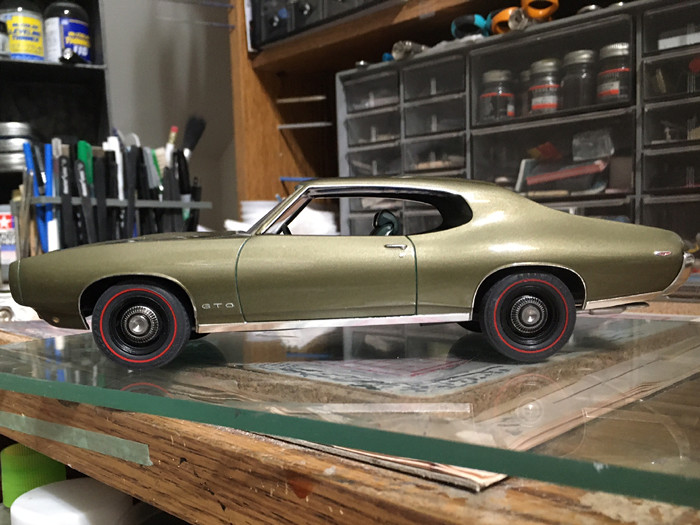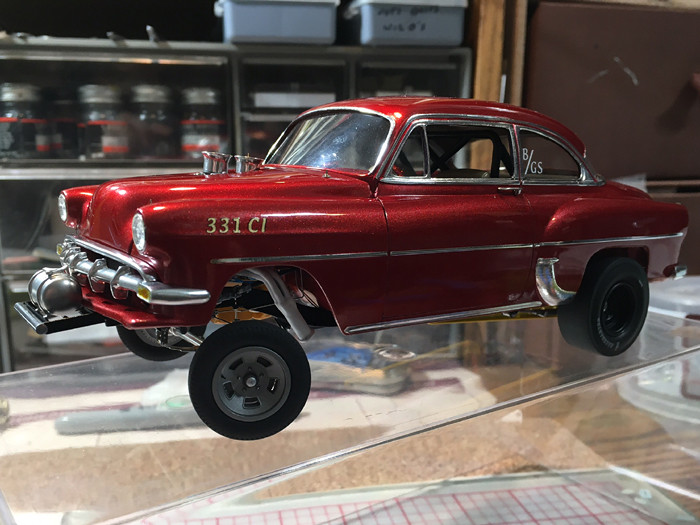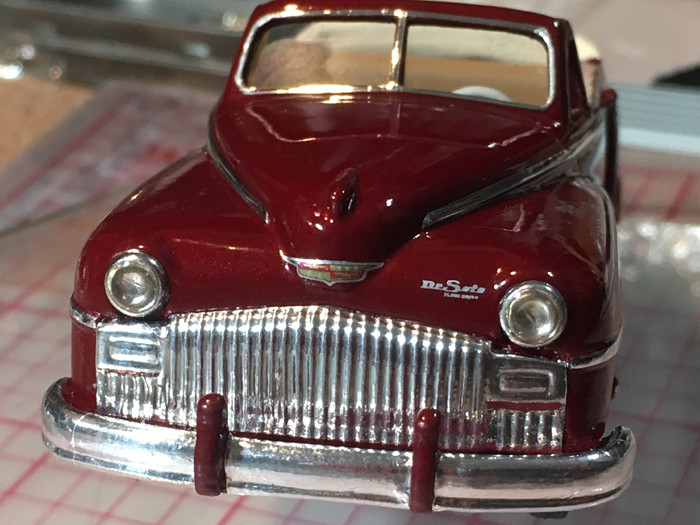 Norman Veber shared with us the photos he shot at the Fire Museum gathering back in June.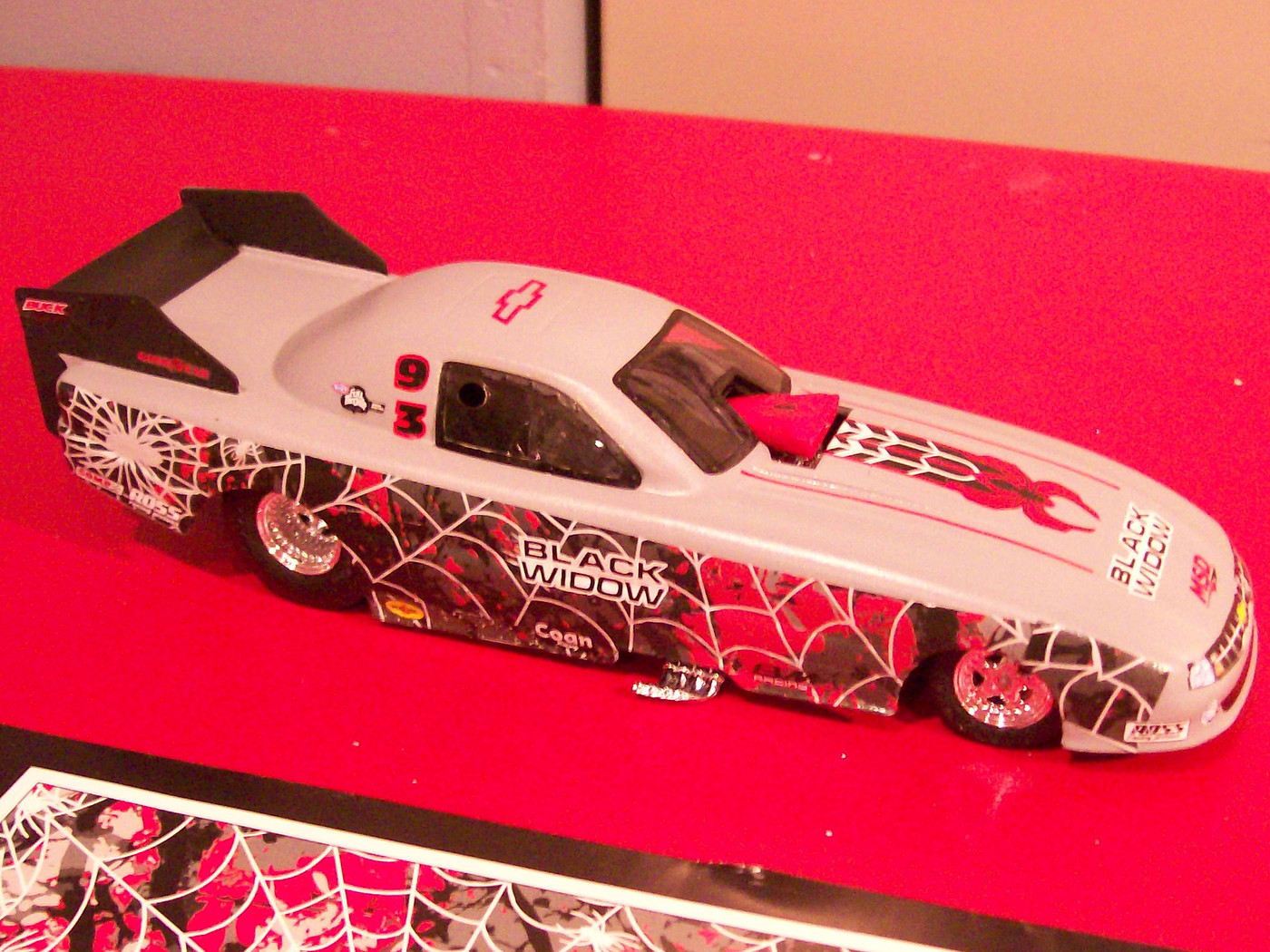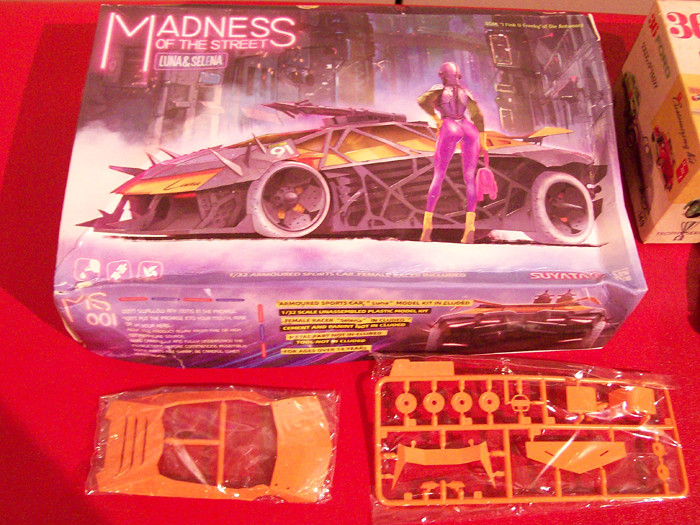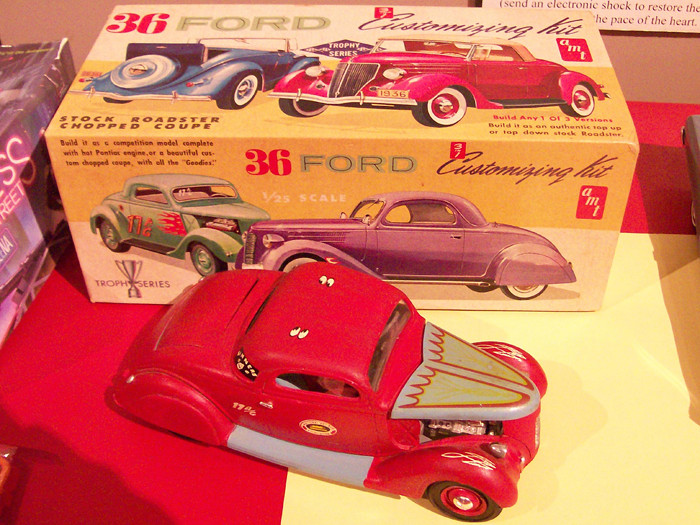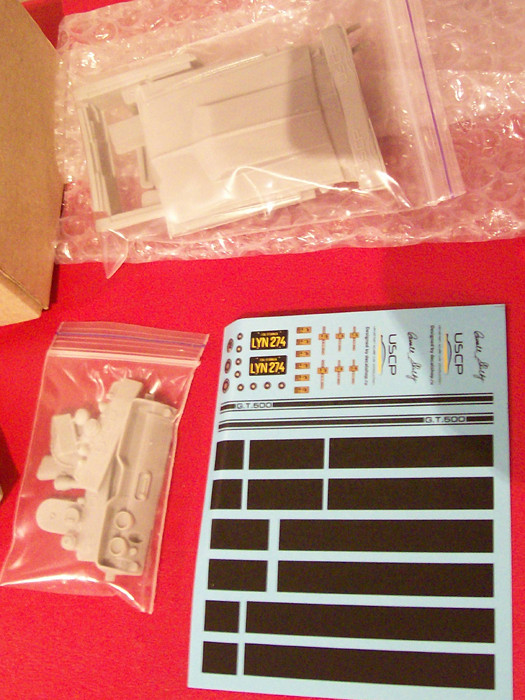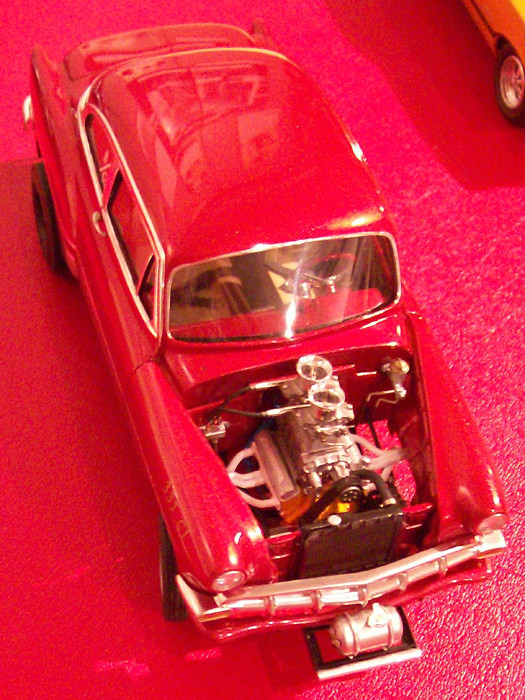 Hope your July cookies were worth celebrating.